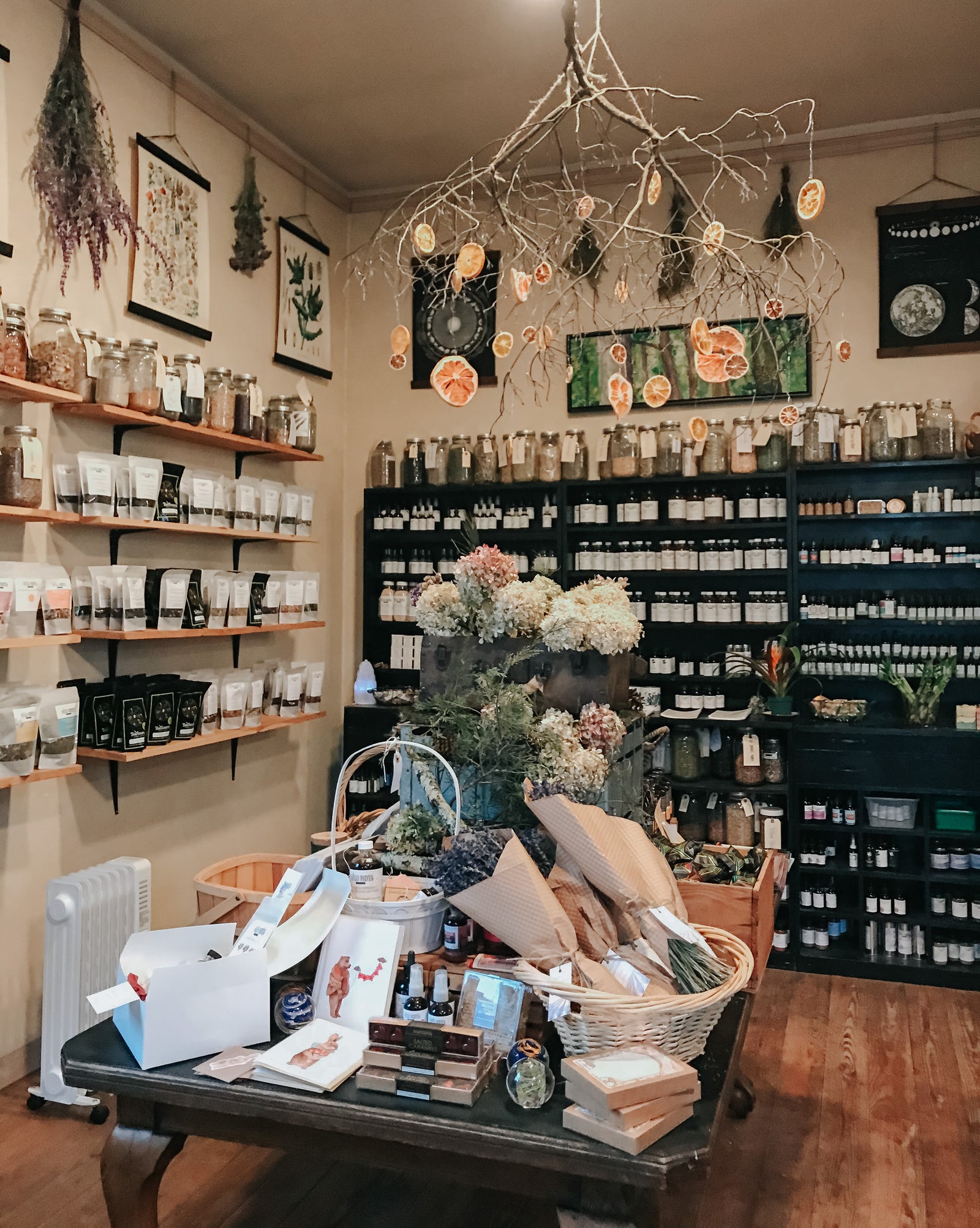 Come visit us at our Sperryville Location
Wild Roots Apothecary makes herbal products using organic, local and sustainably wild crafted herbs to uphold quality and be stewards of plant medicine.
We believe that the energy of plants the sacred connection to promote wellness and well-being. 
We are committed to deeper connections to plants promote wellness of the body, mind, and spirit  and encourage humans to be mindful and loving stewards of the Earth.  
Join us for our in person and online classes, our handcrafted products and herbs, our Seed to Soup apprenticeship and our Community Supported Herbal Share. Stop by our Community Garden behind the shop to learn all about our medicinal herb friends.
We also encourage people to make it a day in Shenandoah with a hike in the National Park, a stop a local roadside eatery or have a drink at our local breweries, distillery and wineries.
And explore local artisans and stores in Sperryville...
Located down the lane next to Copper Fox Distillery we are happy to be your guide to our area.