I teach you about plants. Plants teach you about you. It's no coincidence that you're reading this page right now.
You're ready to heal and I'm ready to help you.
"Working with Colleen has been very rewarding. I came to her struggling to manage the effects of menopause and the life changes it inspires. She has approached my needs from a heart-centered place that takes into account the full span of my life experiences and well being."
Western medicine has it's time and place but when it comes to healing, SO much of it can be done with the help of plants. Humans are a part of nature so doesn't it make sense to look for natural ways to heal ourselves?
Plants can help with so many things. Many of my clients have come to me to work on: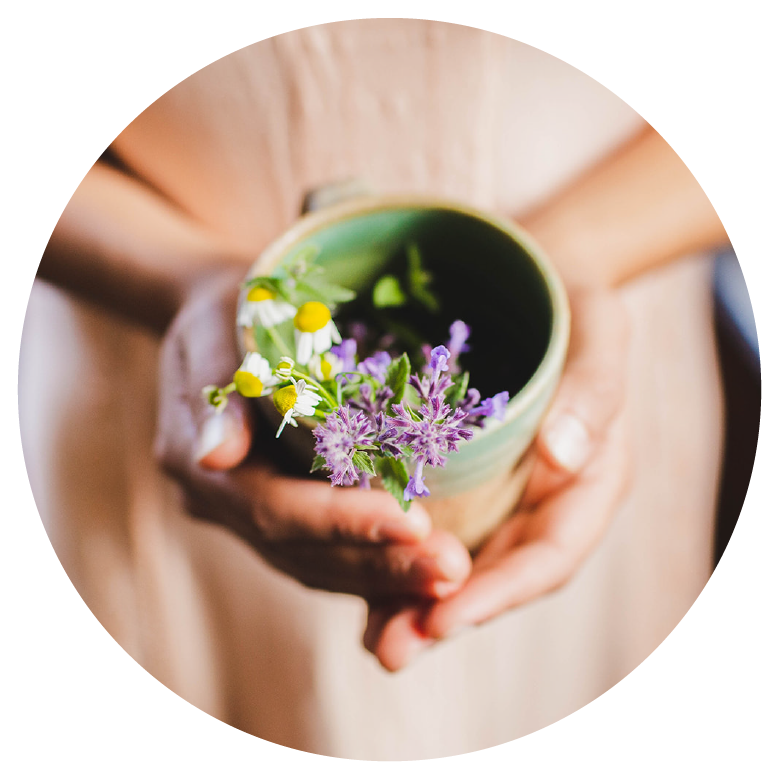 You don't have to spend your whole life suffering from allergies or taking Sudafed every day. We can work together to lower your histamine levels so allergy season doesn't suck.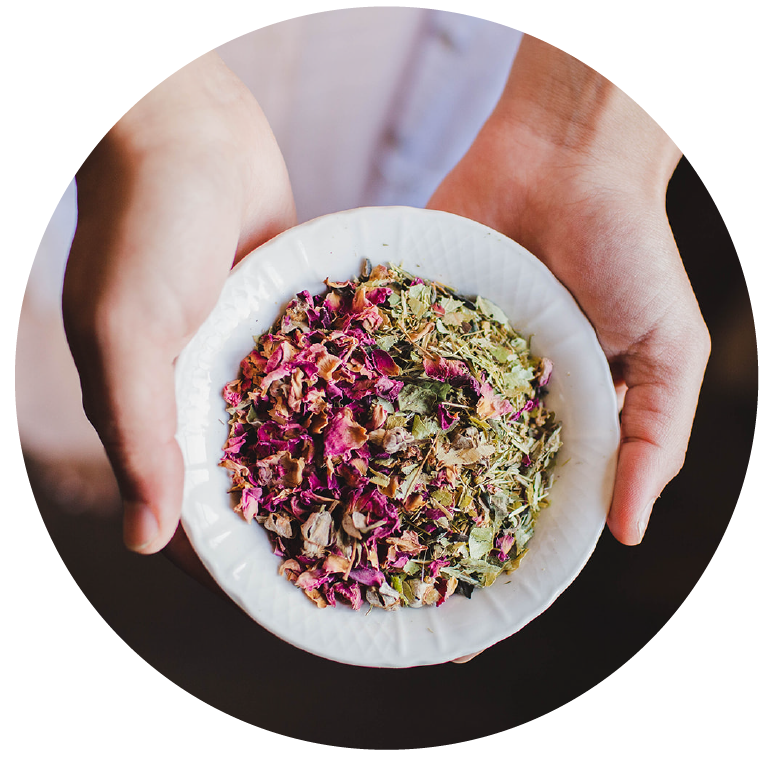 Fertility issues are frequently emotional and stress based. Based on your unique needs, we'll support your adrenals to give your body the boost it needs to welcome and maintain a pregnancy.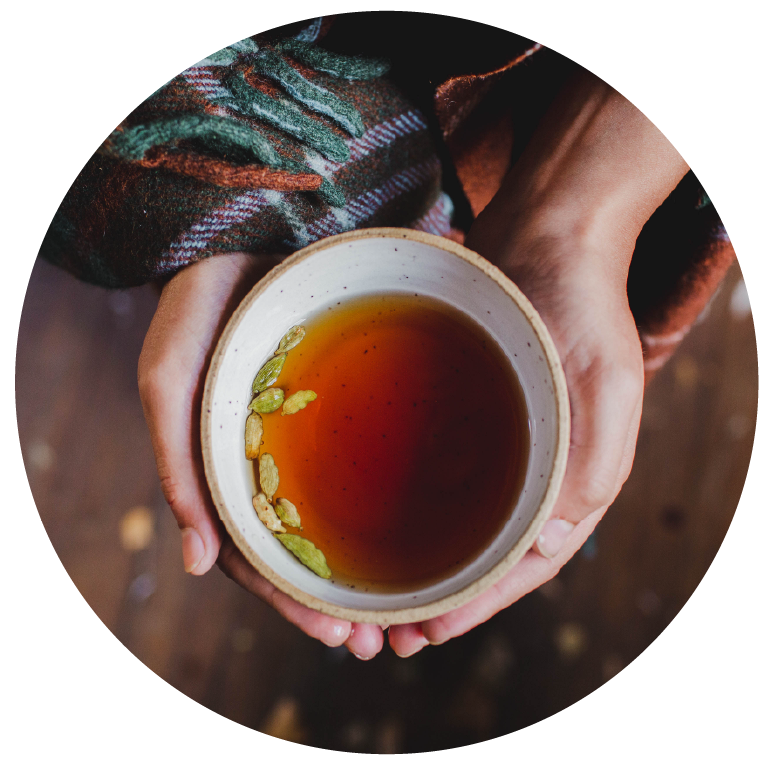 Ready to throw away the Prilosec and Tums? We got you. There are SO many herbs that are ready to help you with your digestion that big pharma doesn't want you to know about. Together, we'll put together a protocol that's right for you.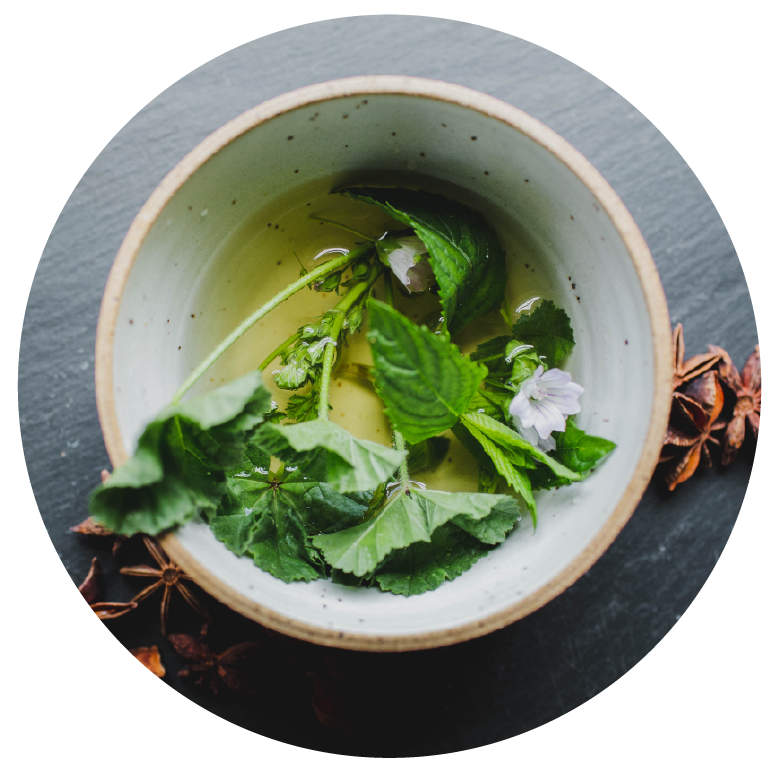 It's amazing what herbally supporting your liver can do for your whole body. Your extra weight is a symptom and together, we're going to get to the root of it and treat it accordingly.

OPEN TO A HOLISTIC APPROACH TO HEALING

NOT INTO TAKING A SLEW OF PILLS EVERY DAY FOR THE REST OF YOUR LIFE


INTERESTED IN THE HEALING PROPERTIES OF PLANTS AND HERBS


WILLING TO OPEN YOURSELF UP TO SOMETHING NEW



Then, let's get to work! Book your free 30-minute consult with me now!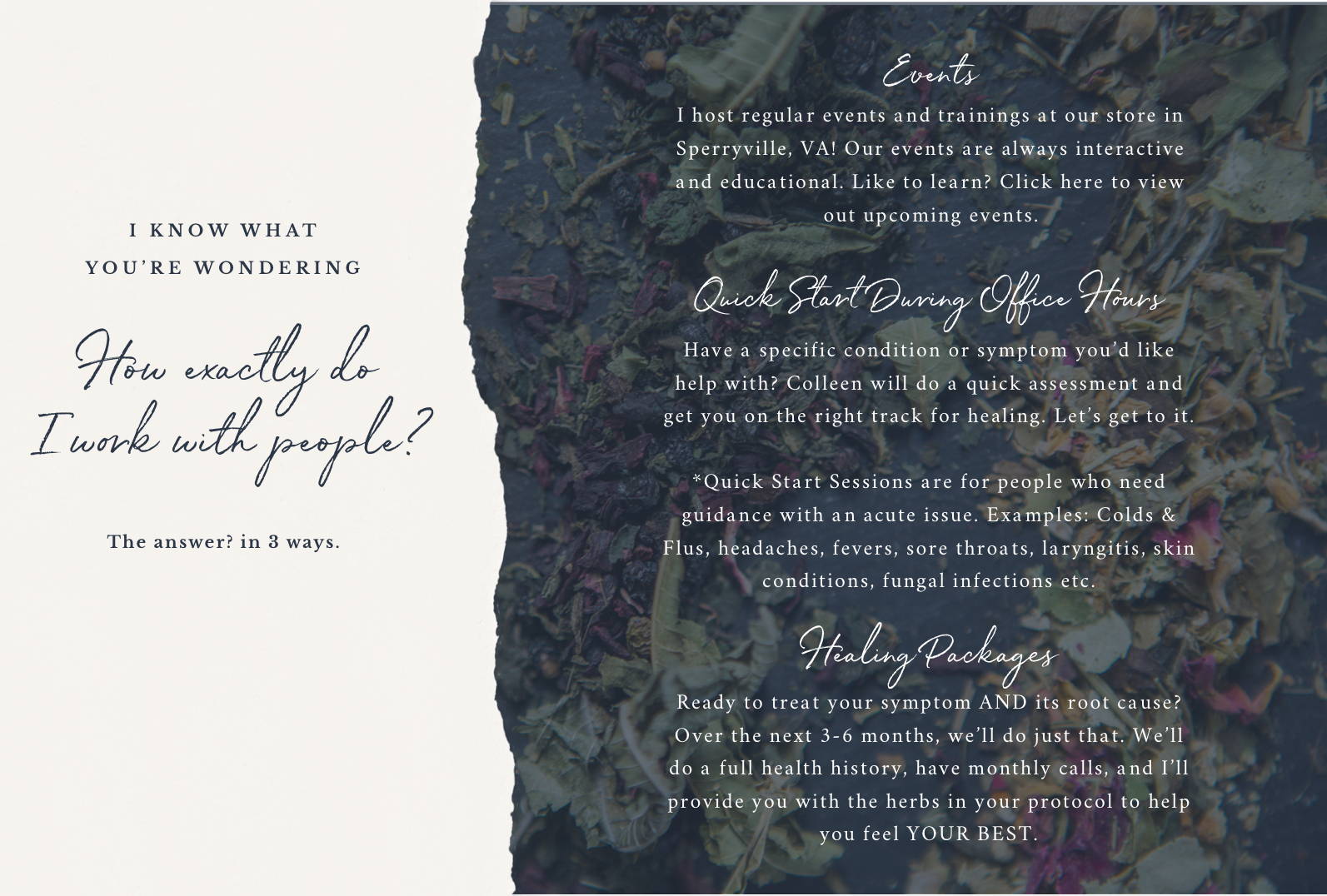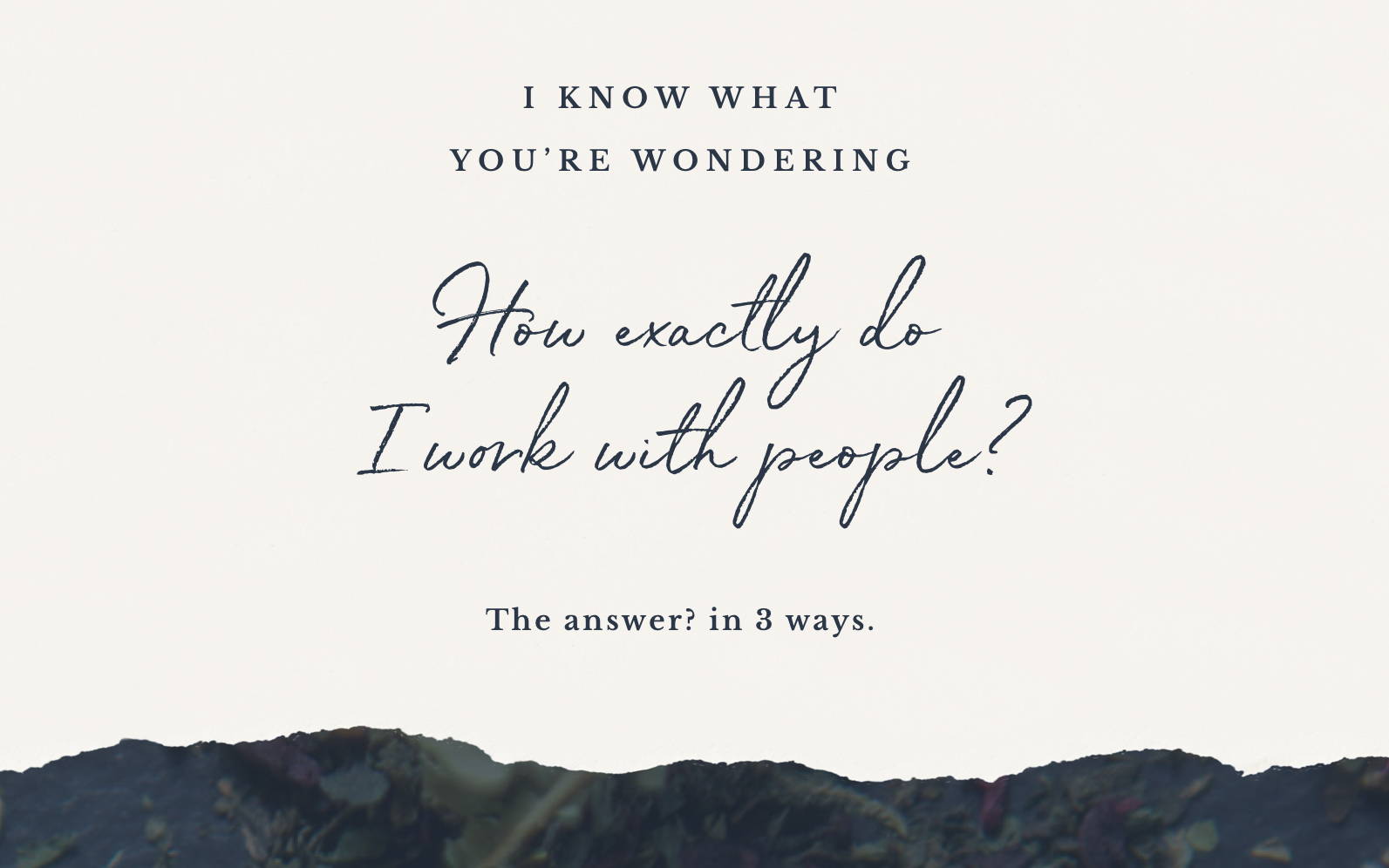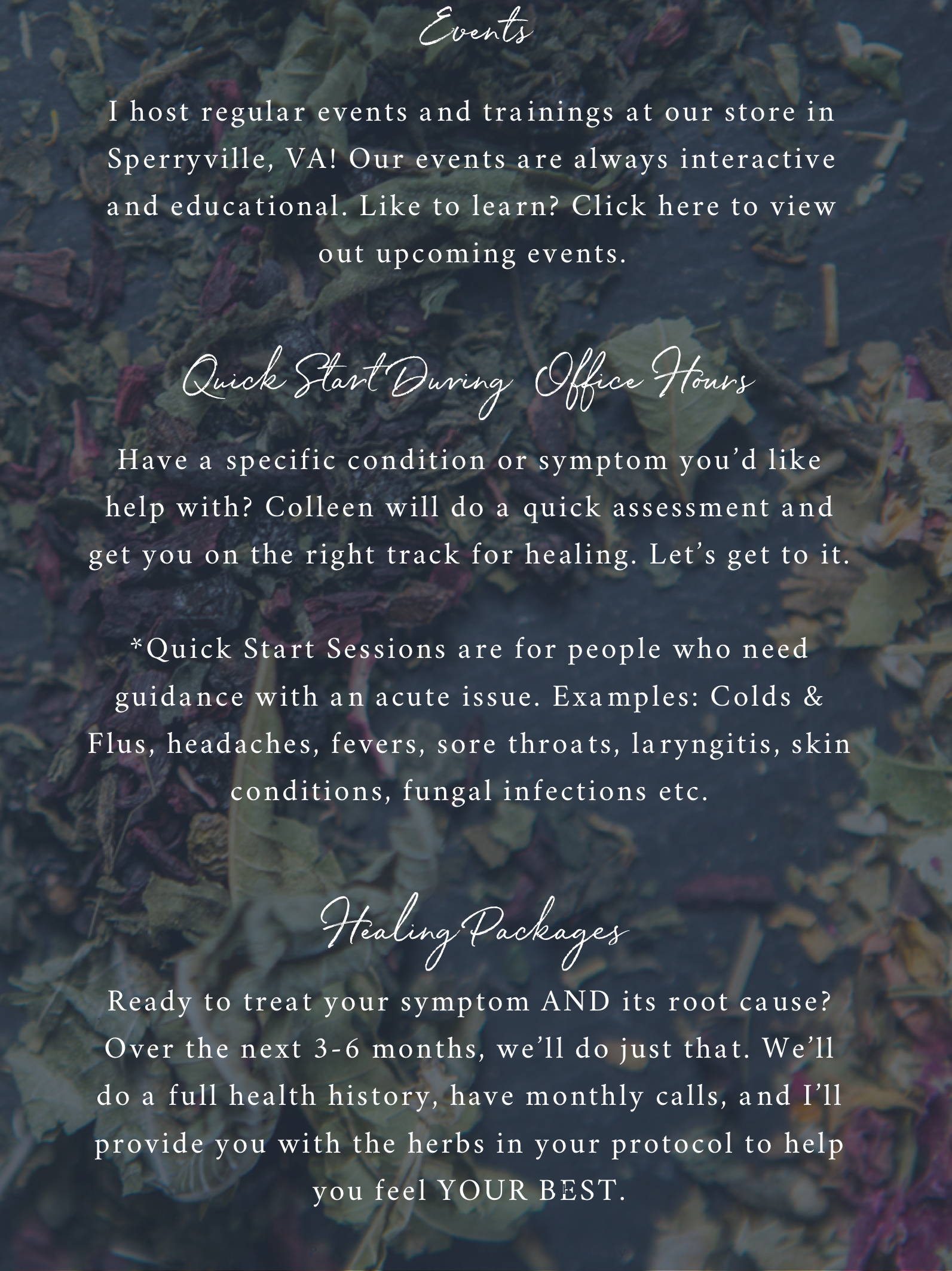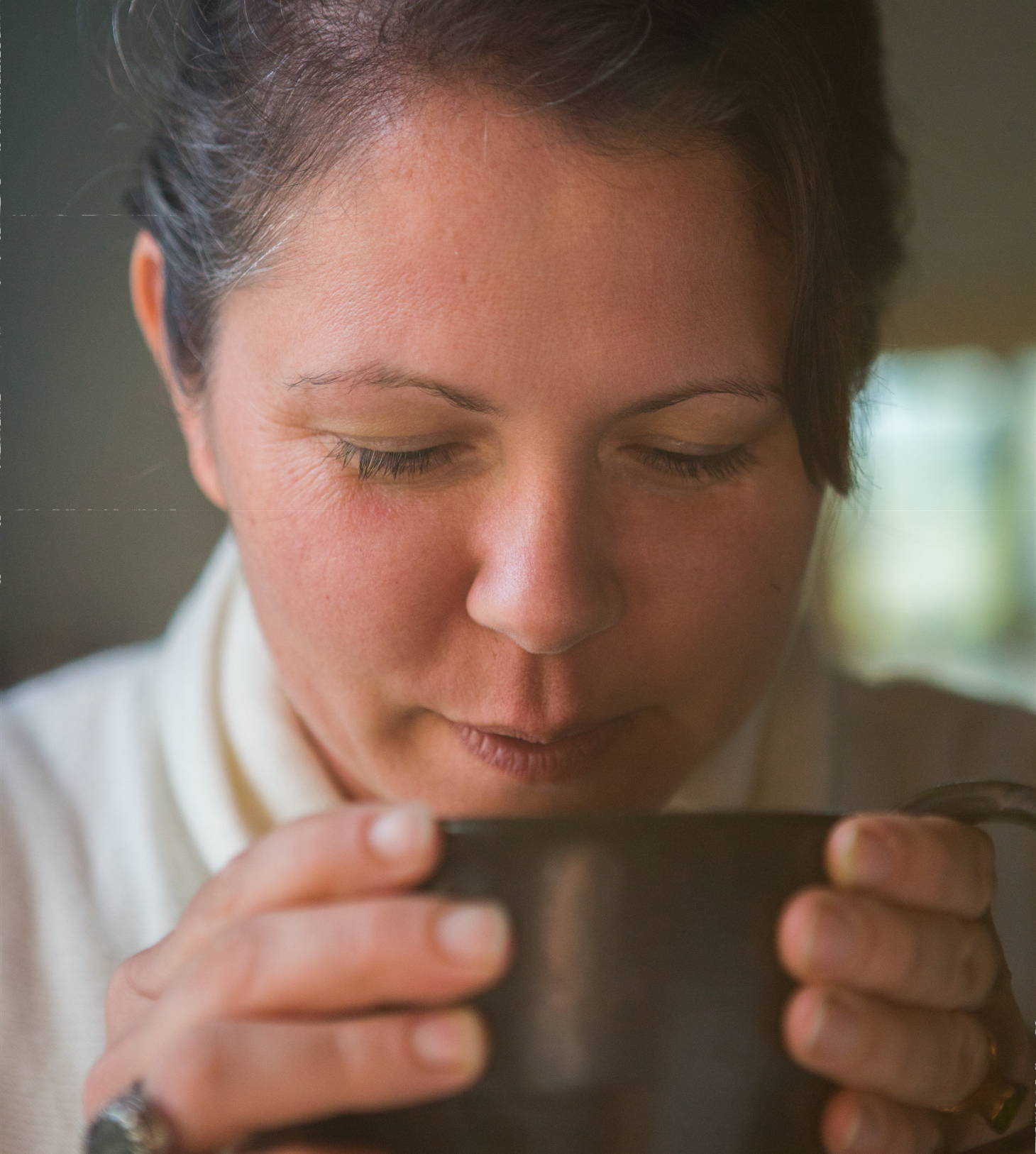 HI, I'M COLLEEN O'BRYANT,
HERBALIST + FOUNDER OF
WILD ROOTS APOTHECARY.
One of the perks of being born as a human on Earth is that we're provided with amazing plants that have the power to heal our bodies.
(Seriously take a second and think about that--
it's pretty sweet, right?!)
I've spent the last decade learning about the healing power of herbs and working with clients to heal their bodies, calm their minds, and step into new ways of being... without pharmaceutical medication.
Our time on Earth is limited but our capacity to heal is not.















IF YOU'RE STRUGGLING WITH DISCOMFORT IN YOUR BODY, PLANTS ARE HERE TO HELP.

"Colleen gave me a fresh perspective on healing my body by using the right whole plants instead of jumping from fad to fad. I had been struggling with a stressful career and my chronic pain for years, and, while I knew I needed to make a change, I didn't know where to begin."