Events, Classes & Workshops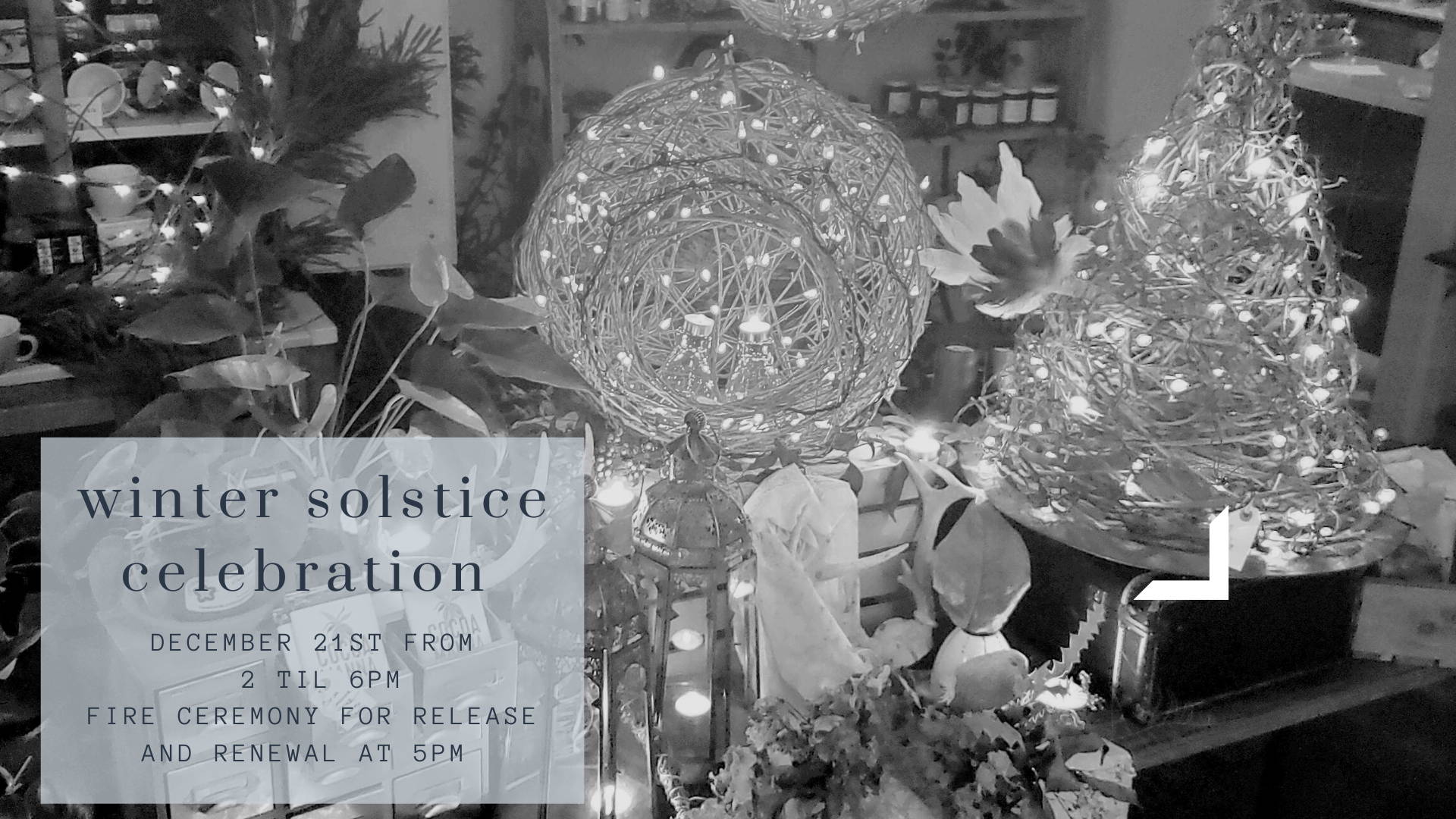 Join us as we move from darkness into light.
Celebration from 2-6pm
Enjoy herbal noshes and nibbles
Cordials as we celebration of the season of release and renewal.
Solstice Fire Ceremony starts promptly at 5pm
Donations being accepted for Food Pantry & Heat for the Homeless
Our classes and event page for 2020 will be coming soon! Stay tuned.



"Enjoyed talking with the owner who has a wealth of information on herbal remedies, practices and prevention. I have limited knowledge in these areas so it was great to be able to ask questions and get sound advice."
"I am in love with this beautiful shop and its offerings. I came upon it on a vacation and picked up a bath soak and an amazing hand balm. I just ordered some tea online, and it was mailed to me so quickly. Wonderful knowledge of herbs for health and enjoyment!"
"My husband and I stopped yesterday and was welcomed by the charm of a burning wood stove and scent of infused oils."