Using Smoke to Shift Your Energy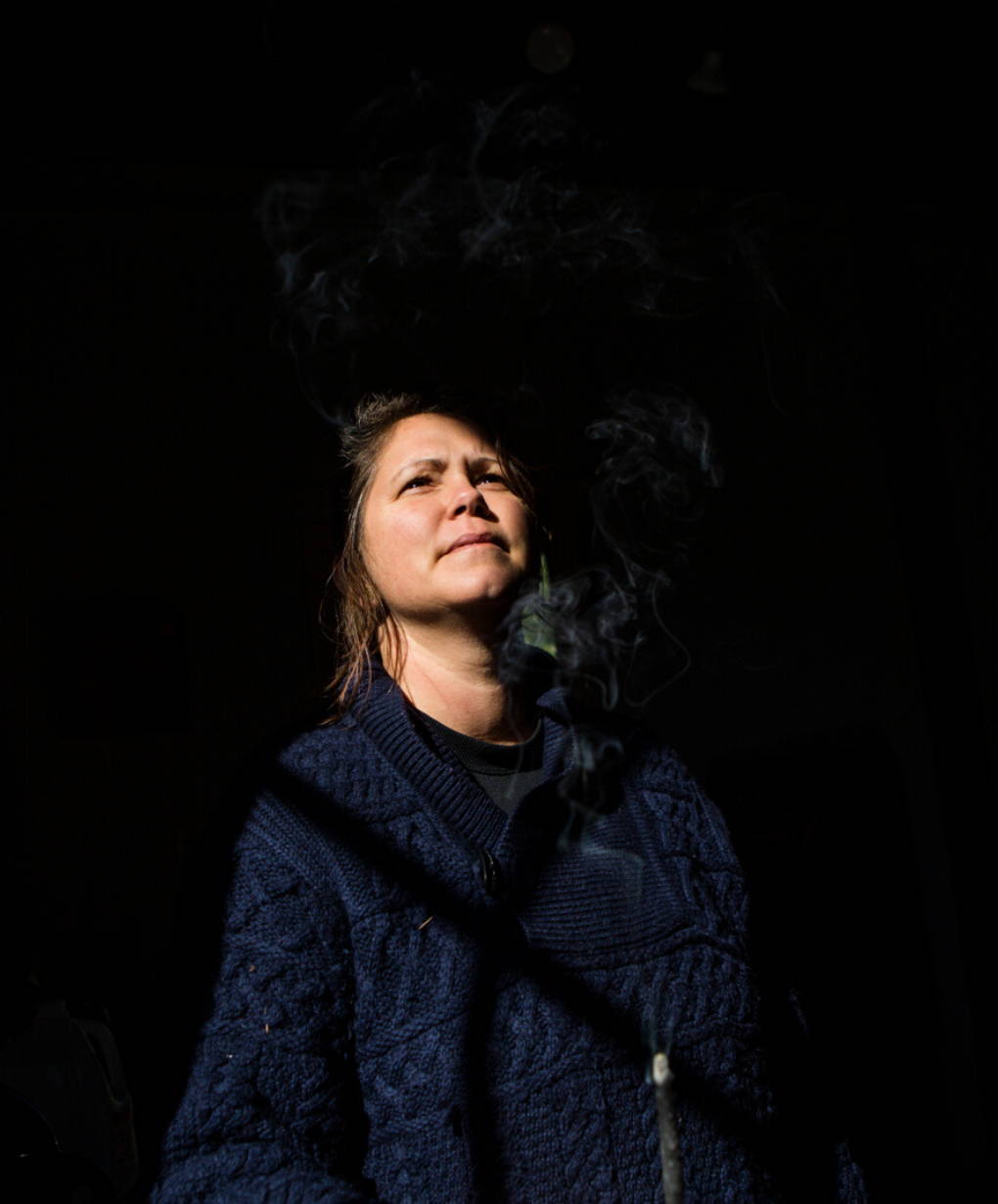 I love that it's 6:15 and the light is cresting over the tree line. I'm actually heading to a plant spirit class ALL day. The shop is open (thanks Bev) and humming filled with beautiful products, fire and energy so stop by and get what you need. It's been a week for sure and I wanted to talk about the shift that just happened both personally and energetically.
It was my 19th (eek) wedding anniversary on Monday and the Scorpio energy was in full swing. (if you don't know about that shift peek over HERE).
I released a lot of expectations from my 23-year-old self that I'd been hanging on to for almost 20 years. It was magically freeing, to say the least.
It was also Samhain (sow-en) on Halloween Thursday and Friday. It a lovely night (after the rain and trick or treating) to celebrate the darkness, honor the ancestors, the end of the pagan year and to celebrate the gifts of the harvest.
Samhain allows us to shift gears and fall into ourselves, enjoy the time to nurture ourselves and our expectations.
We create strong connections with the earth, explore what we are grateful for in the past year, and what we've been given in the harvest of the year, let go of the past and contemplate our future of desires, hopes, and creations.
And you know what I was grateful for most this season: the feeling that we can always change. Sometimes it's changing a habit that is not really supporting us, other times its putting that one of the best ways to start is by clearing the energies.
Often whenever I realize that the gears need to shift on something, whether that be a full moon or anytime in between I reach for more of a plant spirit medicine for support.
When I feel frazzled and disconnected I use my handmade smoke bundles for clearing my space and soul.
Making these myself has been a beautiful way to connect with the plants. When I first started, I would pick things out of the garden that I thought would smell good. Sometimes, they turned out to be totally off! Like mint, which is best drunk as a tea because its smells like skunk in a bundle. Blech. Always learning. :)
Here are the plants that often resonate in the fall for me and my and others interpretation of their gifts to us.
Eastern Cedar:cleanse, heal, and protect
Mugwort:Otherworld connection, safety, and protection
Lavender:Soothing, comfort, regulate one's spiritual energy
Sage: Body and fields of conflict, anger, illness or evil
Spicebush:Warming light and energy
Rose: Strength and resilience. I also use it for moving grief and heart-opening
Blue Vervain:Clarity, clearing, strength, warrior, magic
Rosemary: Remembrance, feminine strength, concentration and clearing grief
Yarrow: Protecting against negativity, increases awareness, opens the door for new possibilities
When you craft your bundle, start with larger herbs like cedar, mugwort or sage as the base.
You'll also need:
About 10 sprigs of herbs (any kind will do)
Twine (burnable)
Point all the stems going one direction, layering your plants in a 6-8 inch bundle.
Slowly with intention, say thank you, enjoy the process of methodically winding the string around the bundle tucking in as many stray ends as possible.I like to leave a little tuft of herb out the top that will be either burned first or dry in a crumble. Don't do it too tight. That can make the herbs mold, so they won't dry out.
It takes about 3 weeks in the fall/winter to fully dry out before use. If it's not dry you will get a smolder versus a smoke.
Feel free to add in strips of paper with messages for you to remind yourself to let go of or to keep on with.
Light the bundle. ahh that feels good.
As it begins to smoke, I hold it near the top of my head and move the bundle down, as the smoke wafts, I notice if I feel a pause in any one part of my body (especially if it's chakra based), I'll spend a little more time there, opening and releasing.
After I do that, I clear the room I am in. With intention, I run the smoke around all of the doors and windows, asking for the room to clear and be refreshed with new energy.
Then, I open the windows and let the smoke curl through the room, cleansing it with new energy.
I'll be posting a video this week of me making these on Instagram and Facebook. If you want me to make one for you hit reply and we can chat.
So many cultures use smoke as spirit medicine and I have been inspired. I have learned about many in developing this practice for myself. It is a beautiful way to connect my spirit with Mother Nature who loves me.
Thank you for staying a part of this journey, I am truly blessed to have you exploring the way that plants can work for you.
To learn more about using plants as spirit medicine schedule a consult with Colleen.