10 Ways to get your Herb garden
in shape for the fall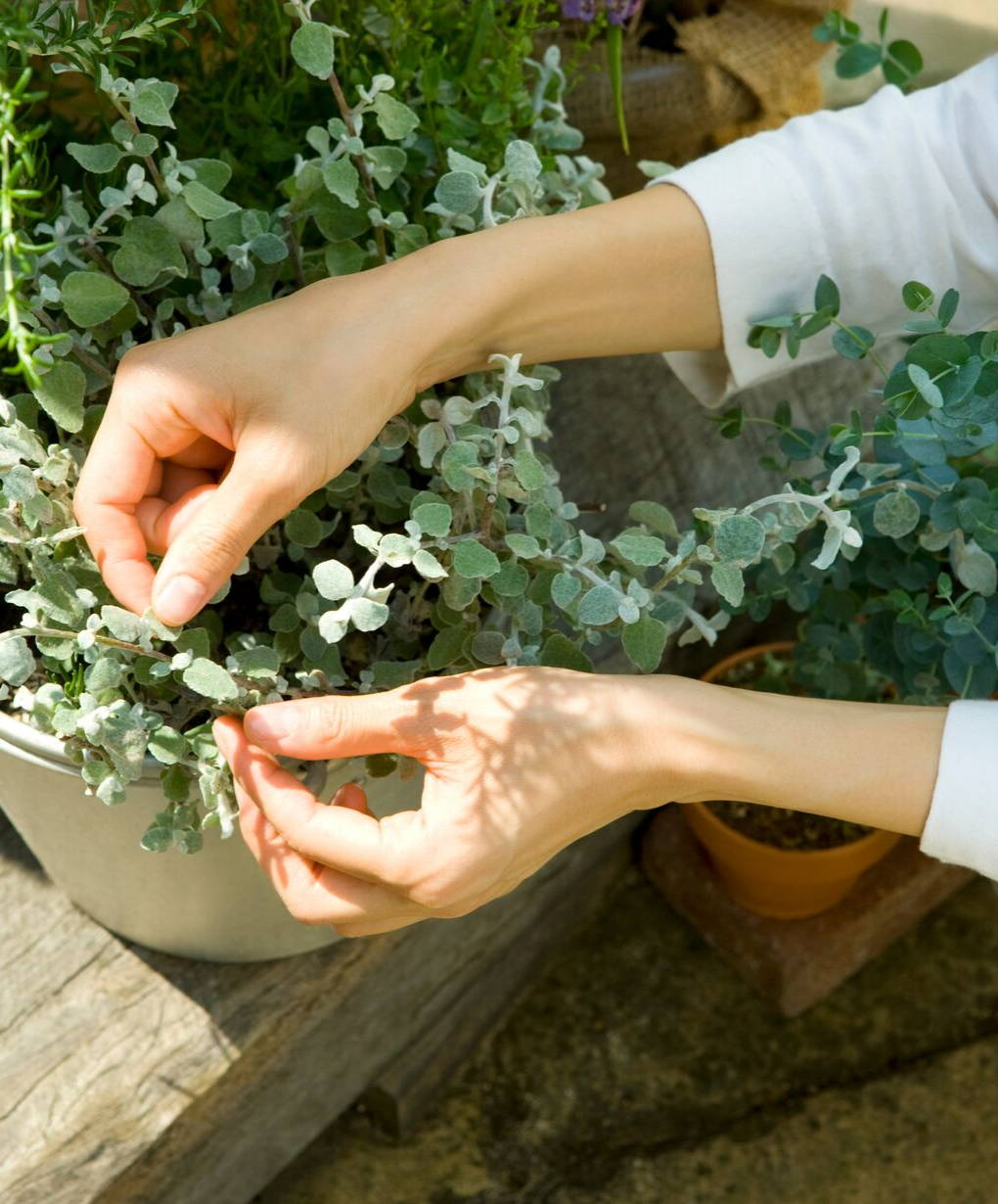 The Fall is my favorite time of year to start re-grouping and planting for my dreamy herb garden next Spring. Here are my top ten things to do if you want to get your hobby herb gardens in tip top shape this fall.
Get Your Last Harvest in NOW
If the frost hasn't hit you, now is the time to get the rest of your herbs in your pantry. Leafy annual herbs like: mint, basils, oregano, lemon balm, lemon grass, lemon verbena, pineapple sage and also your medicinals that are still flowering: motherwort, catnip, and raspberry or bramble leaves. I find that the air is a lot drier now so it's easier to lay everything out under a fan with a blowing on it to dry.
Clean Up
Clean up any companion plants for the hardier herbs like thyme, marjoram, summer savory to keep on producing even though there is less sun. They will keep going until a hard frost so check your weather.
Harvest Your Roots
Fall is the perfect time to harvest the roots of Burdock, Echinacea, Yellow Dock, Blackberry Root, Mullein Root, Nettle Root, Elecampane and Dandelion.
Add Herbs to Your Cold Frames
Scattering early germinating seeds like Calendula & Borage, Dandelion, Chervil and Cilantro, so that you can get a jump on the season and have an early summer harvest.
Seed Saving
Leave the seed heads for the birds, the heads of Echinacea are always the last eaten by animals but they are very medicinal and warming so leaving them and any others is a blessing to the birds. I save Calendula, all the Basil, Spilanthes, Yarrow, Motherwort and so many more. My go-to technique is the brown bag. Whatever I want to save I place a dry brown paper bag on the seed head, secure it with a rubber band and let the seeds drop into there. Or wait for a dry day and harvest then.
Transplant Perennial Herbs
As I'm harvesting Echinacea, Yarrow, Elecampane, Feverfew, Goldenrod, Bee Balm, Solomon Seal & Black Cohosh, I will also start transplanting the plants giving them time to really settle in before the wet winter hits. Create the start of new beds (I love the lasagna method) and shop all the perennial sales at your local nursery for great deals on plants. I have three more herbs beds going this year and am adding a host of more perennial medicinals. Most of your good plant nurseries love the last minute sales at the end of the season so adding Lady's Mantle, Solomon Seal, Meadowsweet, Yarrow to my list of "yes, please" will get me started. If you have questions ASK your plant person if they think it will over winter AND if they are the medicinal variety of the herb. Hopefully they can guide you. OR I've been loving Maria Noel Groves new book, Grow your own Herbs. It breaks the plants down by what they do for the body, how to harvest, make medicine and grow!
Look for late season growth
I love the reflush on the peach leaves, roses, violets, chickweed starts growing again, plantain, dandelion, red clover. They feel like a magical gifts from summer.
Plant your trees and shrubs
Hawthorn, linden, black haw, rose, vitex, conifers and fruit trees LOVE the extra time in the ground before the spring. Getting these in the ground now will give the trees a chance to get established a little bit and be ready to go when the time comes to put out the roots.
Move your woody annuals inside
Transfer herbs inside to stretch the season a little bit longer.It definitely takes a little more work but having a pot of basil, mint, lemon verbena and lemongrass it's like a refresh of summer to have fresh lemon verbena tea.I will say that this blog post was inspired by a question in the free facebook Wild Roots community group so if you'd like a place for support for all that your growing & knowing about plants. You can find that by clicking here.
References: Mother Earth News
Maria Noel Groves: Grow your own Herbal Remedies Book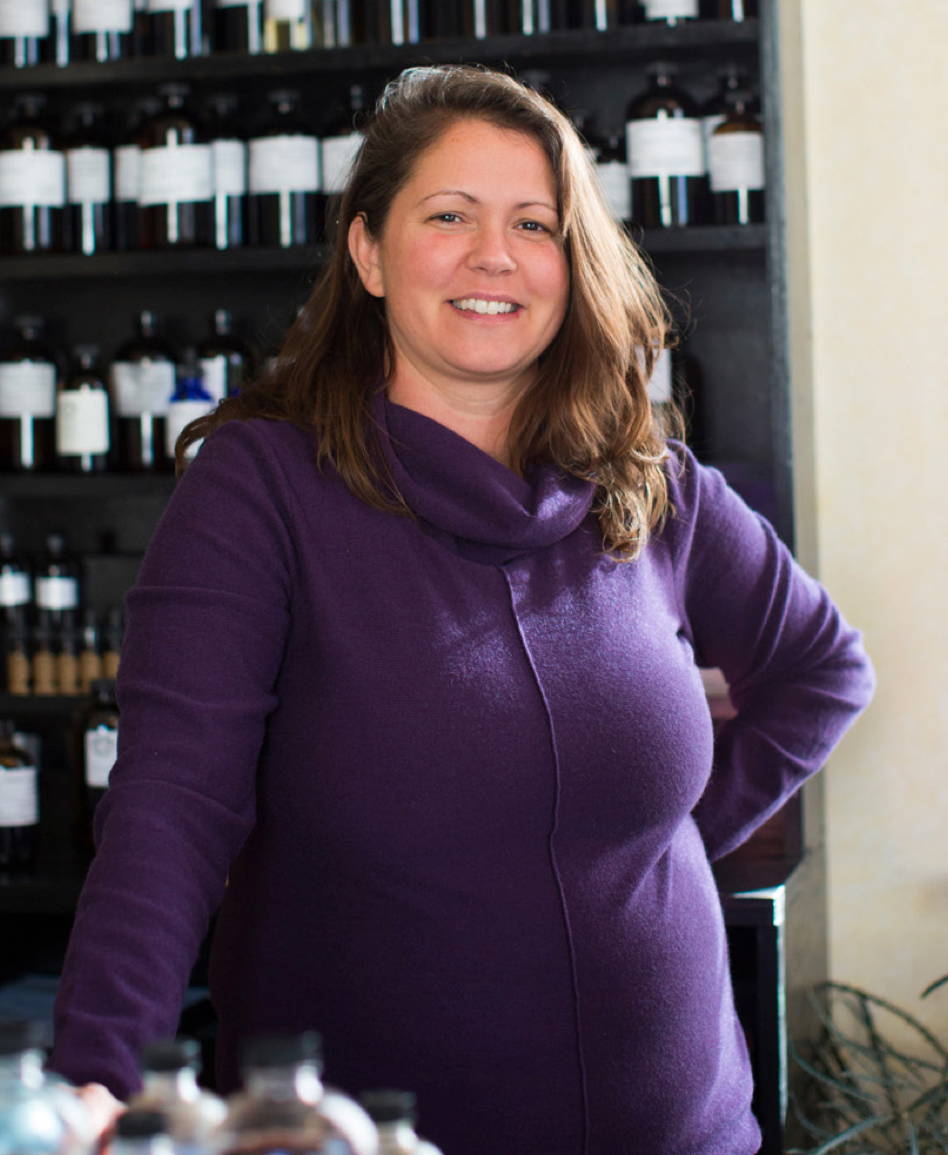 I had always been a gardener and I loved that idea that I could grow my own medicine. I enrolled in a Western Herbalism course, began working with my mentor, and through a series of divinely time events, I opened up a brick and mortar and have been introducing and guiding people to and through the healing power of plants ever since.