Peppercorn Turmeric Tonic Recipes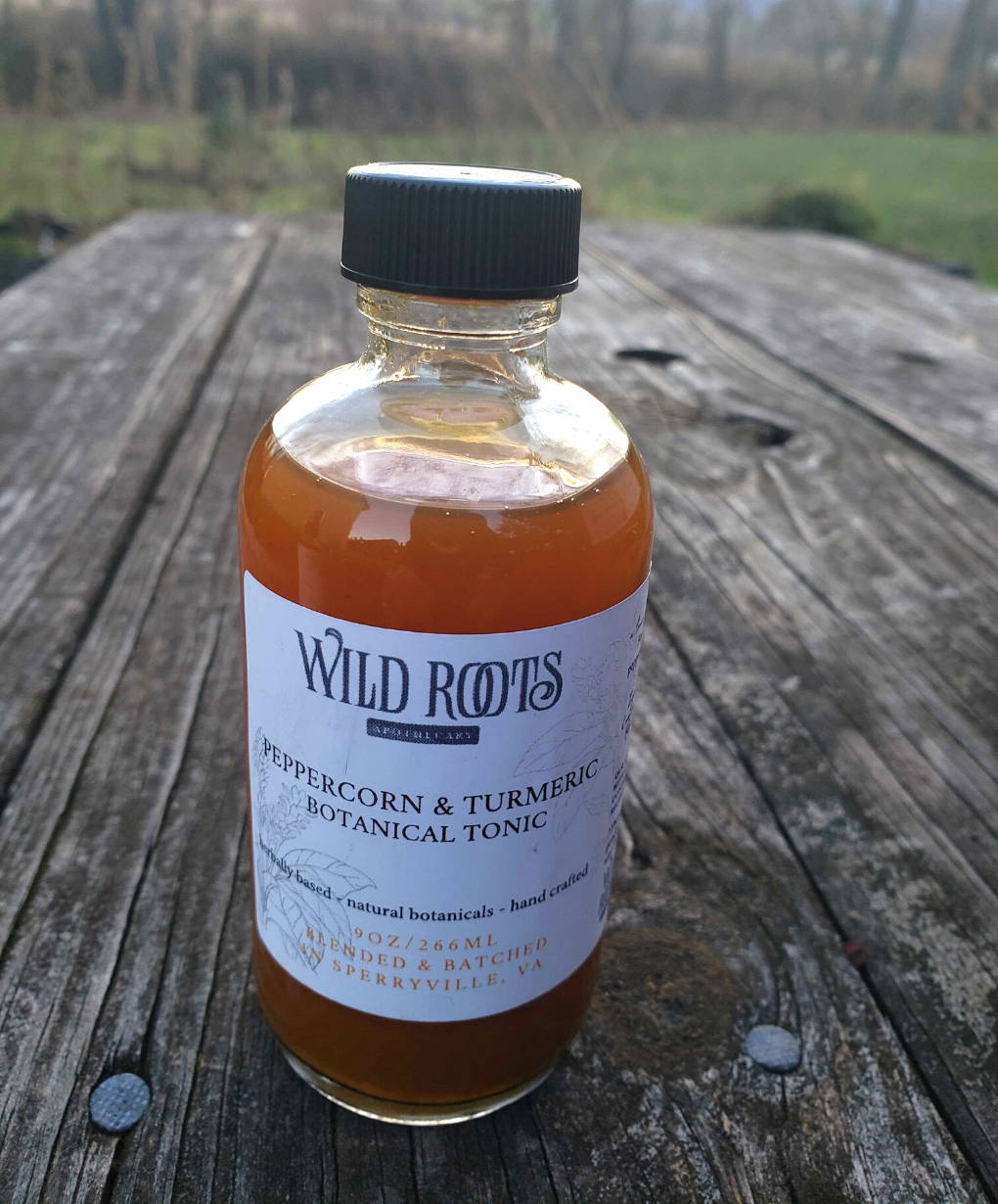 Tonic Refresher
8oz chilled sparkling water or seltzer
1 tbs, or more, Peppercorn Turmeric Tonic
Fresh squirt of a lemon or lime, optional

Pour sparkling water into glass.
Add Peppercorn Turmeric Tonic to taste.
Feel brighter and refreshed!

Peach & Peppercorn Turmeric Tonic Sorbet

2 cups frozen Peaches
juice of one lemon
3 tbs Peppercorn Turmeric Tonic
1 1/4 cup water
1/2 cup sugar
Put all ingredients in a blender and swirl until perfectly blended.
Place mixture in an ice cream maker and wait about 10-15 min until frozen. Kick it up a notch with some alcohol for a blended drink.

Download all Peppercorn Turmeric Recipes HERE.