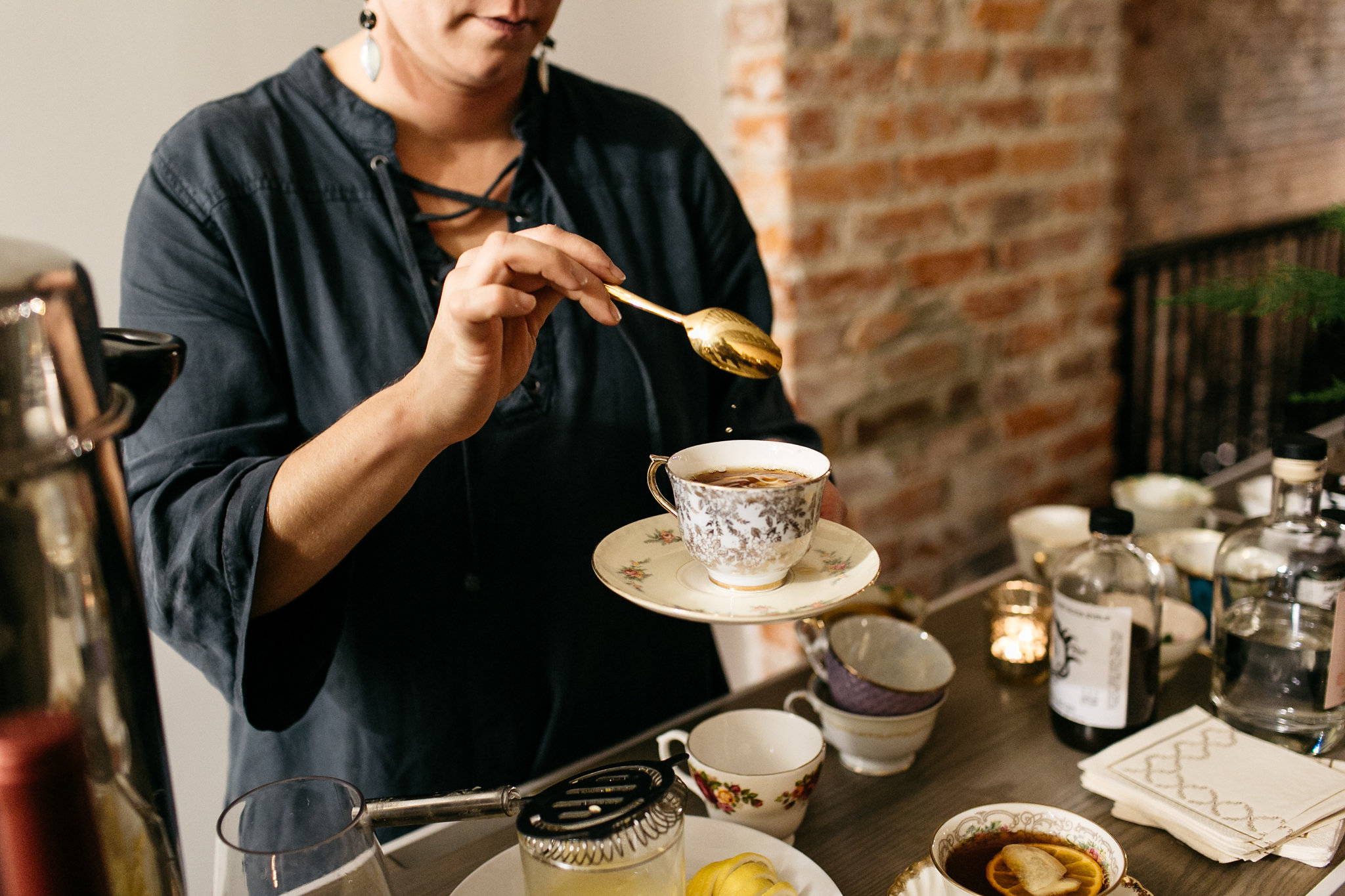 Chai Tea Primer for all the goodness.
Ever made you own chai?
Read on for more info on how to have your own chai mix and add herbal oomph for health and wellness.
For me, I always feel excited by my chai tea blend. I call it Colleen's Magical Chai Mix, and I share it with ONLY people I like.
But this and most things in life are inspired by something, and this one was from a recipe I came across in Bon Appetit in 2016.
It had fresh ginger and cardamom pods and cinnamon stick to go with the tea, but come on, we have so many more spices to delight and add herbal remedies in it also.
Base Ingredients:
1/2 cup cinnamon chips (or cracked up cinnamon sticks)
1/2 cup crystallized ginger nubs (cut into smaller pieces if needed)
1/4 cup orange peels
10 clove pods
5 cardamom pods broken up
Energizing: 1oz of Oolong, black tea, maca, or yerba mate
Heart: cacao nibs or shells, rose petals, tulsi
Spiced: Ginger, allspice, coconut, smashed pink peppercorns
Liver Love: roasted dandelion, chicory
Immunity: Astragalus, Elderberry, Linden
Calming: Ashwagandha & Linden
Remember, every batch is different!
Maybe you enjoy more orange flavors or more cinnamon - add and subtract as needed.
The first brew is a taste test. I add two tablespoons of chai mix to my infuser or teapot.
That's a little more than the typical ratio but gives you an instant flavor profile. Then you can add whatever you like to the Chai Mix and brew one more time for your perfect blend.
Ease into it. Add milk and sweetener. Or not.
After you make your big batch think about doing a decoction with the blend, basically, you take a 1/4 cup mix for 4 cups water and let it simmer on the stove for about 15 minutes - pour and enjoy.
Incorporating herbs and spices into the daily rituals of life is a beautiful way to reconnect with calm and with those we love. When my heart is heavy, I seek out the simplicity of the earth and find what my soul needs for grounding, love, and energy.